Colorado Springs Pest Control
Pest Control Services for Homes & Businesses in Colorado Springs, CO
Pests are a fact of life, especially during the warm summer months. However, when these pests enter your home, they can pose a serious threat to your family's health and safety. At Anderson Wildlife Solutions, we offer a variety of pest control services to help keep your home free of these unwanted visitors.
Schedule a pest control service with us by calling (719) 625-8688or filling out our online contact form.
How Can I Keep Pests Away From My Home?
There are many things you can do to keep pests out of your home. The key is to be proactive, because once pests have made their way inside, the problem will only get worse. Here are a few tips that can help keep pests at bay:
Keep your yard clean and free of debris, which can provide shelter for pests
Store your food in airtight containers
Repair any holes or cracks in your home's foundation
Remove any standing water from your yard, such as from leaky pipes or gutters
Don't leave pet food out overnight
Keeping your home clean and free of pests is important, but what happens if you find a pest infestation in your yard? At Anderson Wildlife Solutions, we offer effective pest control services for both residential and commercial properties. Our technicians are trained to identify pests, their habits, and the best ways to eliminate them.
How Often Should I Schedule Pest Control Services?
The frequency of your pest control service schedule will depend on a variety of factors, including the type of pests that have infested your home and how quickly they reproduce. Some pests, such as cockroaches, can start reproducing within just a few weeks, so it's important to schedule routine pest control services.
Pest control services are important for keeping your home free from unwanted visitors. At Anderson Wildlife Solutions, we offer effective pest control services to keep your home pest-free.
What Services Does Anderson Wildlife Solutions Offer?
Some pests that you should schedule pest control services for include:
Ants
Rodents
Birds
Fleas & Ticks
Spiders
Wasps
And more!
If you are looking for a reliable pest control company in Colorado Springs, look no further than Anderson Wildlife Solutions. Our experienced technicians are committed to providing superior pest control services for homes and businesses in Colorado Springs.
"I highly recommend choosing Nick if you need any wildlife taken care of."

He is very professional, works very quickly, and knows what he's doing. He not only got the pigeons out but also replaced the ineffective bird spikes with an exclusion mesh that's held up perfectly and did so in just a few hours.

- Chris S.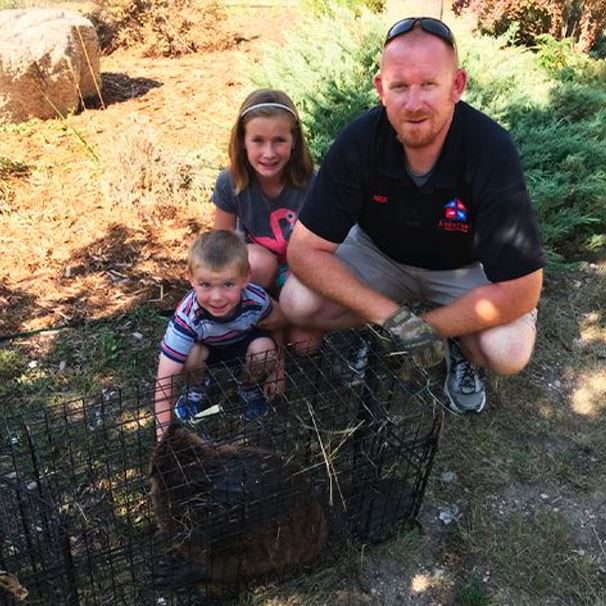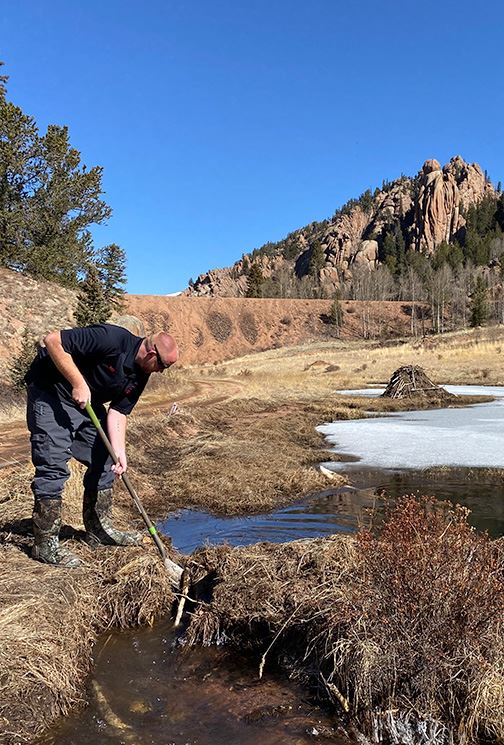 Venomous Snake Safety and Handling

Certified expertise for Wildlife Control Operators to safely engage with U.S. venomous snakes.

Rodent Standards Certified

Certified in various control methods & exclusion effective for each encountered & often overlooked rodent species.

Stuctural Bat Management Certified

Certified Structural Bat Management including inspections, exclusion, clean-outs & decontamination protocol.

Quality Pro 2023

QualityPro sets the standards of excellence for professional pest management companies & their employees.

Tri-Lakes Member 2023

The mission of the Tri-Lakes Chamber of Commerce is to attract, develop, support, & retain businesses in the Tri-Lakes region.

NPMA 2023

NPMA supports members in being professional, knowledgeable, & profitable through education, industry leadership, public policy advocacy, & growth of the market.

NWCOA 2023

NWCOA training for WCOs to help with developing strong business practices & effective technical knowledge & skills.

Zoonotic Standards Certified

Training certification for real-world scenarios & examples of disease transmission & the subject of risk reduction & disease prevention.

CWCP 2023

An over-reaching certification that verifies a WCOs superior level of education, experience, and ethical standards.

Basic Wildlife Control Operator Certified

A certification course to train WCOs that perform wildlife management services in or on residential and commercial properties.

Certified Bird Management Course

Certified training for WCOs to add residential and small commercial bird management to their wildlife management services.

Bat Standards certified 2023

Training to aid in the survival and future of bats, as well as to educate those who perform bat exclusion services in residential & commercial structures.