Animal Control Making Your Home & Family Safe Since 2016
El Paso County Animal Control Services
24/7 Emergency Animal Control Services In El Paso & Douglas Counties
Anderson Wildlife Solutions offers prompt and effective animal control in El Paso County and Douglas County for animals living in attics, chimneys, crawlspaces, behind walls, or burrowing in the ground.
Our techniciansare available 24 hours a day for same-day emergency service for wildlife removal. In addition, we offer exclusion work and repairs for damage caused by nuisance animals.
Removing Unwanted Critters From Your Property With Animal Control in El Paso County
Our professional El Paso County animal control technicians can help you deal with a wide variety of unusual and challenging situations. Wildlife is often attracted to homes and commercial properties with easy access to food, water, and shelter.
What is the Most Common Wildlife In El Paso County?
Some of the common animal invaders in our area include:
Raccoons
Squirrels
Skunks
Foxes
Mice
Voles
Rats
Rabbits
Birds
Bats
Snakes
Coyotes
Beavers
Often, homeowners call for animal control after unintentionally welcoming animals onto their properties. If you have trees overhanging the roof, wood or debris piles in the yard, overgrown grass, and food or water sources that are easily accessible, wild animals are more likely to find your property interesting and stick around.
How to Help Keep Wildlife Away From Your Home
You can avoid feeding wildlife when you:
Keep pet foods inaccessible to other animals
Don't use bird feeders or minimize bird feed on the ground
Store garbage in secure cans
Use sturdy and protected compost bins
Avoid leaving food scraps or trash outside
Don't feed wildlife
Why Go With Anderson Wildlife Solutions for El Paso Animal Control?
At Anderson Wildlife Solutions, we are fully licensed, certified, and insured to provide quality services for animal control in El Paso County. Our technicians will handle every aspect of the job, from identifying and trapping animals to exclusion services and repairs.
Do you need help removing unwanted critters from your property? Call Anderson Wildlife Solutionstoday at (719) 625-8688or contact us onlinefor fast and reliable animal control services in El Paso County, Colorado.
El Paso Animal Control & Exclusion Services
Attempting to trap and remove animals from your property can be frustrating and possibly dangerous. Whether you are dealing with rodents, raccoons, a skunk, or coyotes, our El Paso County animal control technicians can provide an effective and lasting solution.
Effective animal control requires:
A professional inspection – Animal control starts with an inspection of your property to identify wildlife activity and locate wildlife and their nesting areas.
Animal removal and trapping – Animals are humanely trapped, removed, and relocated away from your property. In addition, dead animals can be removed.
Exclusion – Removing live animals is only a temporary solution if steps aren't taken to prevent new critters from gaining access to your property. Exclusion techniques vary depending on the type of animals but may include sealing entry points, installing screens for vents, using chimney caps, and replacing loose weather-stripping.
Cleaning and disinfecting – When animals are nesting inside your home or walls, their nesting sites need to be cleaned and disinfected to kill germs.
Repairs – Wildlife can cause property damage. Any holes or other damage will need to be repaired to restore your property and prevent new infestations.
Due to the potential dangers caused by various wildlife and local animals, it is best to call our team for animal control services as soon as you notice a problem. Waiting to call animal control in El Paso, TX can result in further property damage.
Signs You Need Professional Animal Control Services
Encountering wildlife or pests on your property can be unsettling and potentially dangerous. Knowing when to seek professional animal control services is crucial to ensure the safety of both you and the animals involved.
Here are some signs that indicate the need for expert assistance from Anderson Wildlife Solutions in El Paso County:
Property Damage: If you notice significant damage to your property, such as chewed wires, torn insulation, or scratched surfaces, it could be a sign of wildlife infestation. Animals like rodents, raccoons, or squirrels often cause such damage while seeking shelter or food. Professional animal control services can help identify the species responsible and implement effective strategies to remove them while repairing and securing any damage caused.
Strange Noises or Odors: Unusual sounds or persistent odors coming from your attic, crawl spaces, or walls may indicate the presence of wildlife. Scratching, scurrying, or chirping sounds, along with strong, unpleasant odors, are common signs of an animal infestation. Expert animal control technicians can conduct a thorough inspection to identify the source and location of the issue and safely remove the animals.
Sightings of Wildlife: Spotting wildlife, especially in areas they should not typically inhabit, is a clear indication that professional animal control services are needed. Whether it's raccoons rummaging through trash bins, bats roosting in your eaves, or snakes slithering around your property, it's important to seek expert help to handle the situation safely and responsibly.
Nuisance Behavior: Animals behaving aggressively, displaying territorial behavior, or causing disruptions can pose risks to your safety and that of your pets. Wildlife, such as raccoons, skunks, or coyotes, may exhibit aggressive behavior if they feel threatened or cornered. A professional animal control team can assess the situation, develop a humane plan to remove the animals, and implement preventive measures to avoid future conflicts.
Animal Droppings and Tracks: The presence of animal droppings, urine stains, or tracks in and around your property is a clear sign of wildlife activity. These signs can help experts identify the type of animal and its behavior. Professional animal control services include the safe and sanitary removal of droppings and implementing measures to prevent further infestation.
Disease Concerns: Certain wildlife can carry diseases, including rabies, hantavirus, or leptospirosis, which pose significant health risks to humans and pets. If you suspect wildlife infestation and are concerned about potential disease transmission, it's crucial to contact professional animal control services. They have the necessary training and equipment to handle wildlife safely and mitigate disease risks.
Repeat Infestations: If you've previously attempted DIY animal control methods but find that the problem persists or recurs, it's time to call in professionals. They have the expertise to assess the situation comprehensively, determine the underlying causes, and develop effective strategies to prevent future infestations.
When it comes to wildlife encounters, it's best to rely on the expertise of professional animal control services from Anderson Wildlife Solutions. Our experienced team understands the behavior and habits of wildlife in El Paso County and employs humane and ethical methods to handle animal removal. Contact us at the first sign of a wildlife issue to ensure a safe and effective resolution.
Why Choose Anderson Wildlife Solutions
Nick Anderson is the native Coloradian and dedicated owner of Anderson Wildlife Solutions. With a passion for wildlife control that began at a tender age, Nick's expertise has grown over the years.
Here are the highlights of his qualifications and associations:
With years of experience in commercial and residential pest and wildlife management, Nick brings a wealth of knowledge and dedication to each client interaction.
Contact Anderson Wildlife Solutions or call us at (719) 625-8688 today to today to learn more about our animal control services in El Paso County and Douglas County!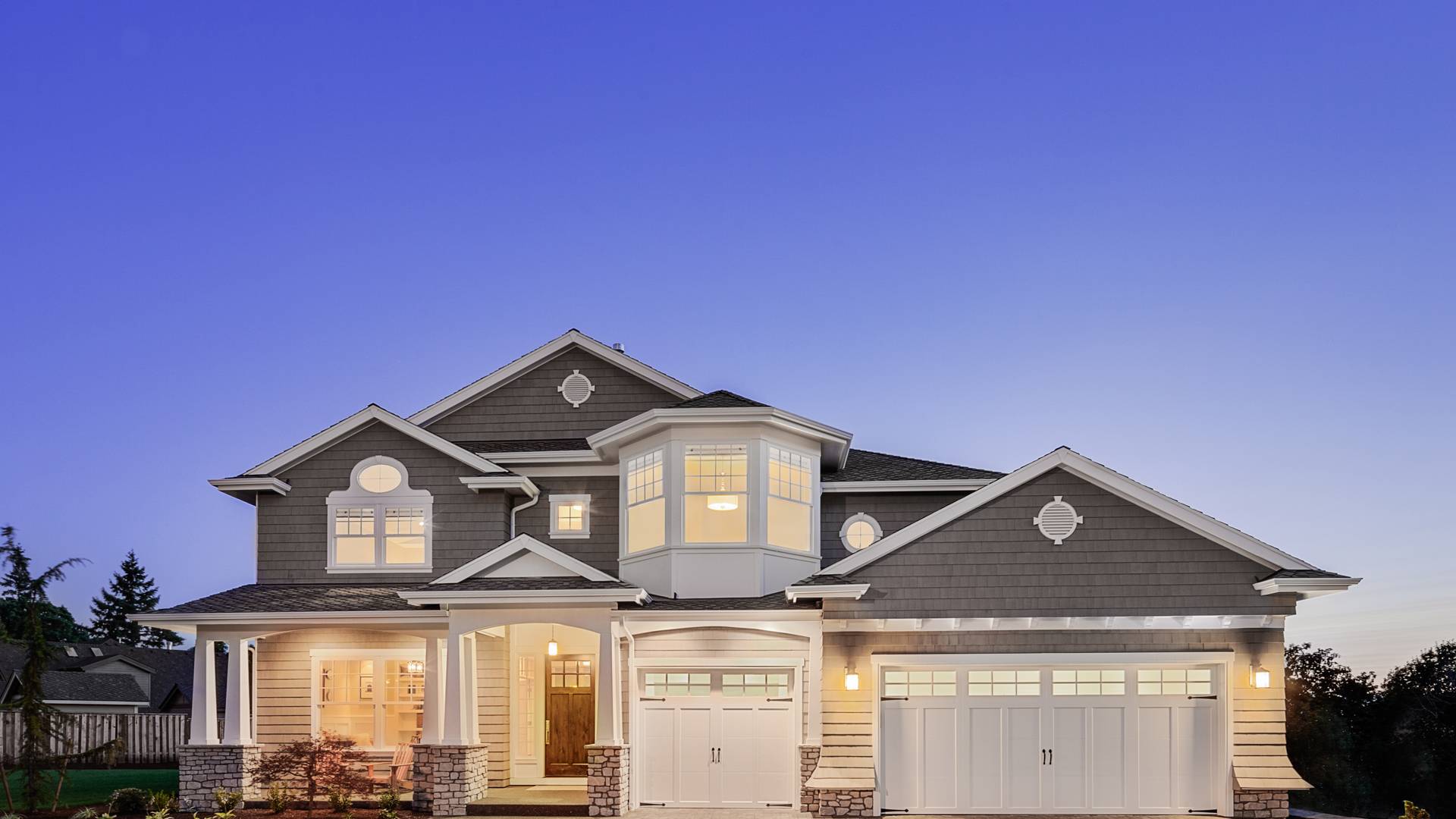 Hear From Our Happy Customers
Read Our Reviews
At Anderson Wildlife Solutions, your satisfaction is our priority! See for yourself what our customers have to say about us.
"I highly recommend choosing Nick if you need any wildlife taken care of."

He is very professional, works very quickly, and knows what he's doing. He not only got the pigeons out but also replaced the ineffective bird spikes with an exclusion mesh that's held up perfectly and did so in just a few hours.

- Chris S.

"The dermestid beetles are systematically being successfully eliminated."

Nick from Anderson Wildlife Solutions has taken care of our home out in the country for several years. The mice are leaving us alone ... and the most recent success story.

- Judy M.

"We had birds pecking through the stucco on our home."

Nick and I talked by email and got everything set up. He came out today and repaired the holes and installed netting. He's professional and did great work. I would definitely call him again if I needed something.

- Rob G.

"You won't be disappointed!"

His expertise and knowledge helped us to rid ourselves of some unwanted "guests" we had when we first moved in. These homes were built brand new and had some critters that wanted to stay once we moved in.

- Erik G.

"Thank you!"

Nick was great at communicating the process to rid our property of squirrels! He gave us a great price and was able to complete the repairs quickly.

"He is knowledgeable, professional, and an all-around great guy."

Nick, from Anderson Wildlife Solutions, stopped by on Tuesday to address a spider mite infestation. They were all over the yard where our kids play. Nick used an all-natural product to treat the whole yard and the perimeter of the house.

- Sam H.

"You have a customer for life! Thanks for the great work!"

We had a raccoon problem recently. I called Anderson Wildlife Solutions and he took care of the rest. No more raccoons! Quick, effective, friendly, and knowledgeable.

- Nick K.

"Will definitely use it again if/when needed and would refer it to friends without hesitation."

Quick and professional service from a friendly fellow. Able to quickly and accurately diagnose and deal without carpenter ant issues. Reasonable rates and work done on time and professionally.

- David B.