Safe & Effective
Pest Control
We've been banishing pests from the greater Monument area for decades. We strive to ensure your home remains problem-free by using organic and minimal-synthetic based products for a healthy, pest-free home.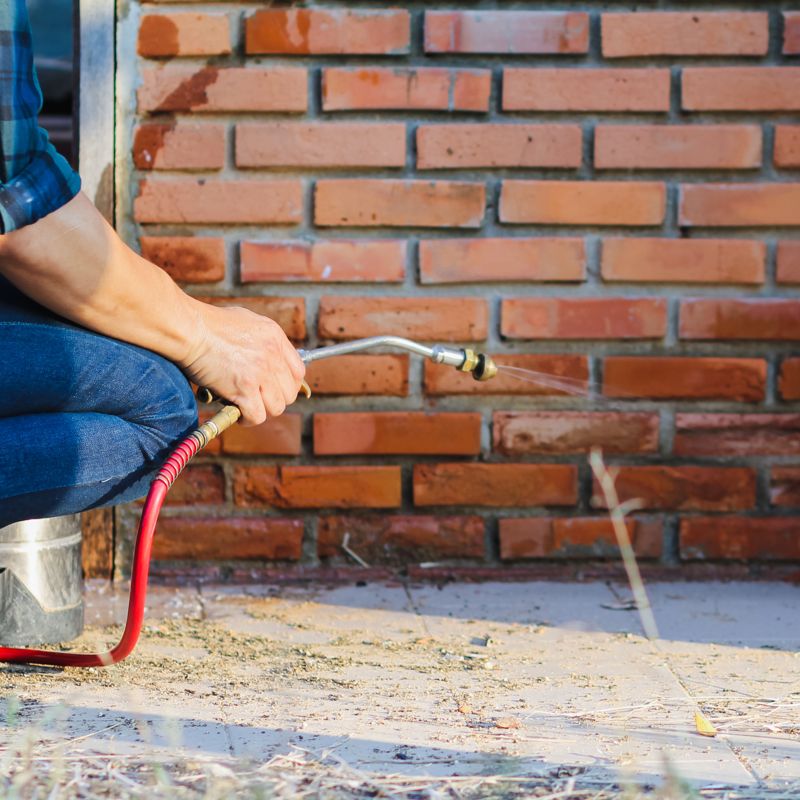 Venomous Snake Safety and Handling

Certified expertise for Wildlife Control Operators to safely engage with U.S. venomous snakes.

Rodent Standards Certified

Certified in various control methods & exclusion effective for each encountered & often overlooked rodent species.

Stuctural Bat Management Certified

Certified Structural Bat Management including inspections, exclusion, clean-outs & decontamination protocol.

Quality Pro 2023

QualityPro sets the standards of excellence for professional pest management companies & their employees.

Tri-Lakes Member 2023

The mission of the Tri-Lakes Chamber of Commerce is to attract, develop, support, & retain businesses in the Tri-Lakes region.

NPMA 2023

NPMA supports members in being professional, knowledgeable, & profitable through education, industry leadership, public policy advocacy, & growth of the market.

NWCOA 2023

NWCOA training for WCOs to help with developing strong business practices & effective technical knowledge & skills.

Zoonotic Standards Certified

Training certification for real-world scenarios & examples of disease transmission & the subject of risk reduction & disease prevention.

CWCP 2023

An over-reaching certification that verifies a WCOs superior level of education, experience, and ethical standards.

Basic Wildlife Control Operator Certified

A certification course to train WCOs that perform wildlife management services in or on residential and commercial properties.

Certified Bird Management Course

Certified training for WCOs to add residential and small commercial bird management to their wildlife management services.

Bat Standards certified 2023

Training to aid in the survival and future of bats, as well as to educate those who perform bat exclusion services in residential & commercial structures.
El Paso County Pest Control
If pests or wildlife have found their way onto your property, it is time to call our experts at Anderson Wildlife Solutions. Our certified and experienced professionals offer unmatched pest control solutions to homes and commercial properties throughout El Paso County, Douglas County, and the Greater Denver Metro area.
Our team knows all too well how frustrating and potentially damaging exposure to pests and wildlife came be, which is why we not only implement industry-leading treatments, baiting, and trapping methods, but also thorough cleaning, exclusion, and repair solutions to restore the function, cleanliness, and safety of your space. We work quickly and offer fast response times—often able to arrive on your property the same day you call for emergencies.
We can help you with the following pests:
Spiders
Ants
Bedbugs
Roaches
Wasps, bees, and other stinging insects
Rodents, such as voles, mice, rats, and pocket gophers
Birds
Bats
Rabbits
Skunks, squirrels, and raccoons
Foxes
Snakes
Porcupines and beavers
Deer
Coyotes
And more!
Our Pest Control Services
At Anderson Wildlife Solutions, we put quality and integrity at the core of every service we perform. Our team believes in staying at the forefront of our industry, and we hold a variety of certifications, including: QualityPro, Wildlife Control Operator through the National Wildlife Control Operators Association, Rodent Control, Bird Management Operator, Zoonotic Disease Professional, and Bat Standards.
Our Services
How We Can Help You
Emergency Same Day Services

Known & Respected in the Community

Doing Repair, Pest, & Wildlife Exclusion Work

Owner Present At Every Job
Top-Quality Pest Control Treatments in Douglas County
Fast Response Times to Restore Your Peace of Mind As Soon As Possible
When you call Anderson Wildlife Solutions, you are calling a local pest control company that genuinely cares about our customers. Our owner is available on every project to deliver the thorough, high-quality, and hands-on service you deserve. Whether you are suffering from roaches on your commercial property, constantly washing your pets after run-ins with a skunk, or looking for ways to rid your attic of bats, you can trust our experts to have the tools, treatments, and training to get the job done right the first time, every time.
Call our team today at (719) 625-8688 or fill out our quick and easy online form to schedule an appointment.